Brick Limewash for Home Exteriors in Metro Atlanta
Bring Your Property Back to Life with Romabio Brick Limewash Paint Today!
Is your house starting to look a little tired and weary from years of weather damage or a lack of TLC? Now is the time to restore some curb appeal in your home exterior with a Romabio brick limewash treatment.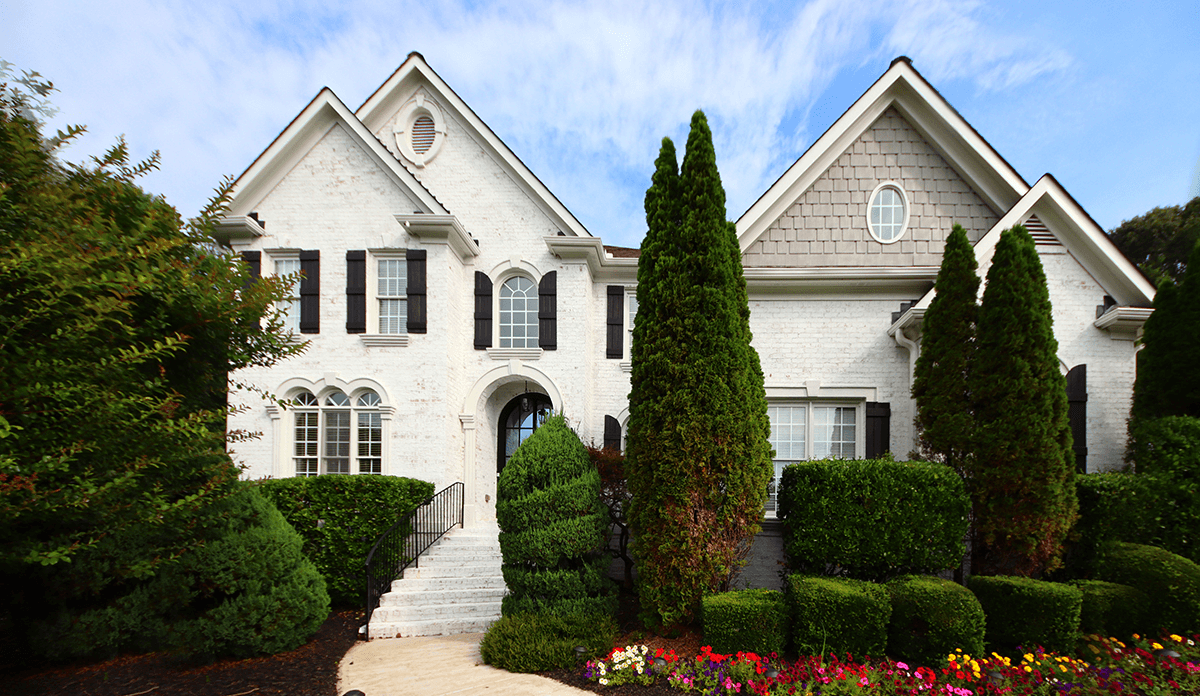 At Jose's Painting, we are pleased to offer brick limewash services throughout Metro Atlanta and use the best Romabio masonary paint to finally give your home the distinguished and lasting look it deserves.
To learn more about how professional brick limewash services can revamp your home's exterior, arrange a consultation by contacting (770) 415-1700 today.
Why Transform Your Home with a Brick Limewash Treatment?
Giving your exterior or interior brick a much-needed makeover is one of the most exciting home upgrade projects you could ever choose. After all, first impressions count for a lot and the look of your home's brick facade will make you fall in love with your home again and provide you with a long lasting finish for years to come. There are several residential painting options at your disposal, including standard painting and whitewashing. For superior results, though, professional brick limewash services are the answer.
Limewash is a specialized paint made from lime and its main advantage is that, unlike regular paint that sits on the top layer, it actively penetrates the brick. As it calcifies with the brickwork, the limewash treatment will protect the walls and produce lasting results that easily outperform traditional paint and latex paints.
Brick lime washing with Romabio will bring a wide range of benefits to your home, including but not limited to;
Giving your home a timeless rustic look with a 'splotchy' finish rather than a boring shiny latex coat.

Protecting the home by letting the bricks breathe without trapping moisture within the brick surface.

Ensuring that the finish lasts for many years, unlike other solutions that can quickly start to peel.

Protecting your home against the weather damage caused by harsh climates in Atlanta, Georgia.

Providing peace of mind because you'll know that you've selected the best option for your home and family.
Brick limewash services will aid the look and atmosphere of the property while also providing a low-maintenance solution that lasts for years. And if you're planning to prepare the home for sale, it's a great option too.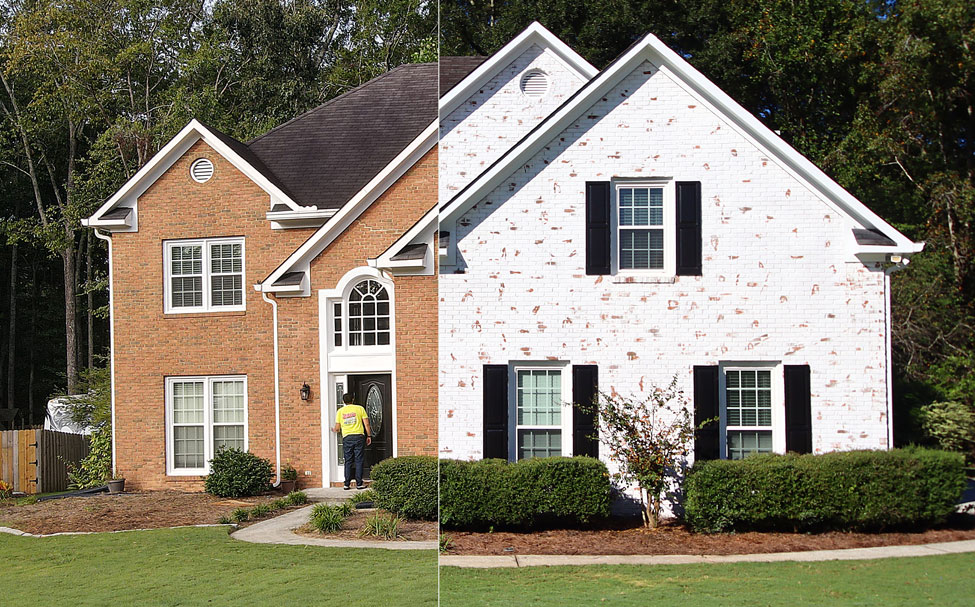 Why Choose Romabio Brick Limewashing by Jose's Painting
When choosing brick limewashing in Metro Atlanta, you need to know that the best products will be used. Likewise, it's vital that you select a team of experts who will produce stunning results. Here at Jose's Painting, we've spent over 25 years transforming homes throughout the region with a range of exterior painting services. Lime wash treatments always leave our clients smiling - just read our testimonials.
We use premium Romabio brick limewash paint to deliver stunning results that will leave you falling in love with your home time and time again. By choosing Jose's Painting, you can be assured that;
Your home will be left with a brand new look that you'll love.

The property will be protected against mold, mildew, and insect damage.

You will receive a professional service that's completed on time and budget.

The project will deliver great results for brick, terracotta, and porous wall materials.

Your home will be the envy of your neighbors.
Furthermore, Jose's Painting doesn't only understand brick limewash projects. We also understand your needs as a homeowner, which is why we provide clear communication throughout every step of the process and pride ourselves on keeping the workspace clean.
Sound good to you? Then call us at (770) 415-1700 or drop us an email to learn more.