Hey there,
You might recall us as your trusty local painting experts from Jose's Painting & Remodeling! Whether we've rejuvenated your deck with a fresh coat of stain for summer enjoyment or modernized your kitchen by transitioning from a stain to a solid paint color…. or two, we hope you're enjoying every moment in your new transformed space. Considering another project? We're here to help!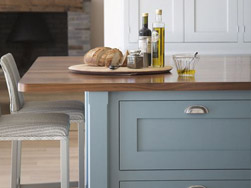 Have you kept up with the latest color trends this year? 2023 is showcasing a spectrum of cosmic blues, nostalgic beiges, and dramatic blacks. As leaders in the paint industry, much like Sherwin Williams, Home Depot, and Benjamin Moore, we're excited to bring these trends and ideas into homes like yours.
Now, if you're wondering,
"Which cosmic blue is everyone mooning over?" or "What exactly is vintage beige?" - let's take a brief, colorful dive into your favorite fan deck or color book together:
Benjamin Moore, our preferred paint manufacturer (and we'll tell you why in a jiffy), has released their Blue Nova - a deep mesmerizing shade painted with strokes reminiscent of a deep twilight sky. It's like they've captured a fragment of the universe, all just for your home's walls. On the other hand, companies like Sherwin Williams have channeled the nostalgia of the 80's with "Redend Point," and Behr is stirring the pot with their modern rendition of black called "Cracked Pepper." Each shade, a story; every room, a new chapter.
You might be wondering, amid all this talk of 2023's trending colors, why we're particularly biased towards Benjamin Moore. Let's dive a little deeper. It's not just about the industry leading paint color offerings they offer, but also the tech behind those colors. It is all in the tints: the innovative "Gennex" system of colorants.
This marvel ensures your chosen paint colors don't merely stay looking freshly painted for longer; they stand strong against time and elements. Essentially, using Benjamin Moore means your paint job lasts longer, potentially pushing back that next repainting date. (Yes, it's a tad ironic—we're recommending something that means you might need us less!)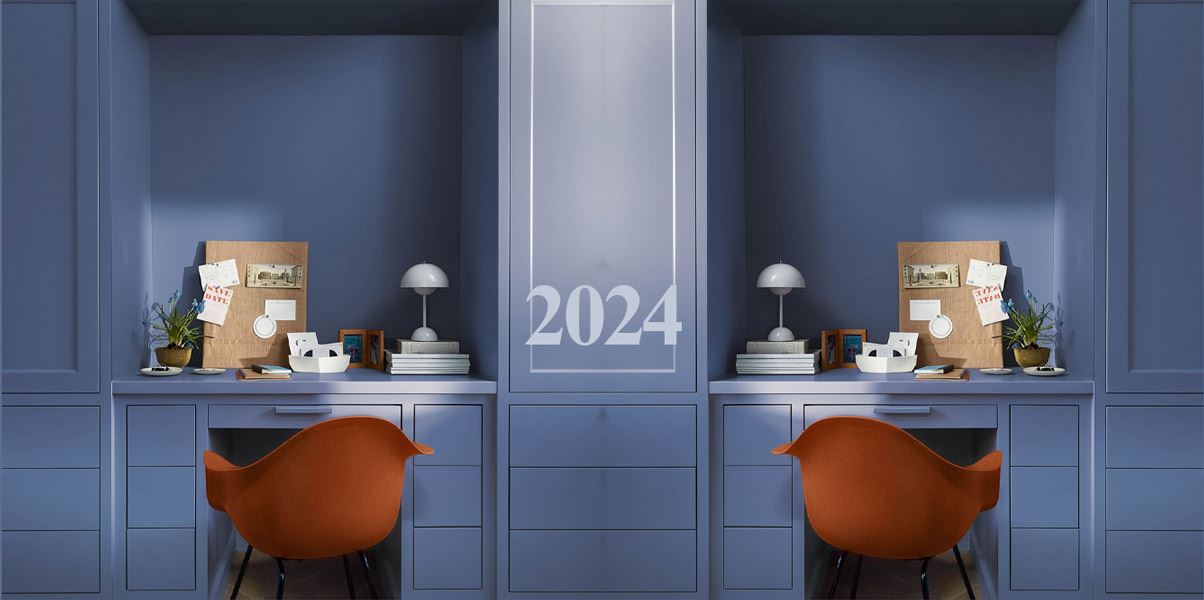 Now, while Benjamin Moore might be the crème de la crème of paints, there are alternatives often used in the industry. Sherwin Williams, for instance, is widely available and typically more wallet-friendly. But… and here's the clincher… the affordability sometimes stems from less enduring colorants. Without throwing any shade (yes, pun intended!), when you're deciding on the paint for your walls, we believe in choosing longevity and brilliance.
Additionally, by choosing Benjamin Moore, we're also supporting local businesses. We've always believed in supporting our local community, and with Benjamin Moore, it's more than just paint; it's about giving back to the city of Marietta we call home. After all, it's the local Benjamin Moore stores, not giant conglomerate corporations, that help keep our community growing and prospering.
What's more? Jose's Painting & Remodeling in collaboration with our local Benjamin Moore store offers free in-home color consultations. Yes, you heard that right! No more confusion or Pinterest-overwhelm; just expert advice tailored for your space. 🏡
Intrigued? Fancy a deeper dive into the color trends of 2023? Buckle up for a delightful read.